HOPPE hardware elevates your design and provides the utmost in function and security
The HOPPE Group recognises that it must keep up with the challenges of a constantly-changing free-market economy on a day-to-day basis.
Building on the foundations of value-based and purpose-oriented company leadership, the pursuit of long-term, workable relationships with its employees, customers and suppliers, based on mutual trust, along with its concern for the regions in which the company is located, takes priority over short-term success.
Seven production plants in Europe and the United States, along with worldwide distribution. Folding Sliding Doors is pleased to offer HOPPE hardware solutions with all of our door and window products.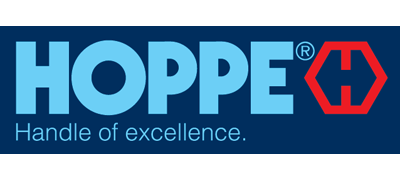 HOPPE DOOR AND WINDOW Hardware FOR YOUR WINDOWS & DOORS
If you've never used a locking pointe system then you'll find it pleasantly intuitive. In fact, many of our customers prefer to use our handles over any other brand. That's the feedback we regularly receive out in the field. If you're having trouble figuring out which way to lock, open or maneuver your handle then please use the guides below to assist you. If you have any questions reach out to us via telephone, email, or chat!

Click any of the titles below to DOWNLOAD an operation guide
EXAMPLES OF HOPPE HARDWARE ON OUR DOORS & WINDOWS
Visit our showroom to see more of our HOPPE handles!